Bio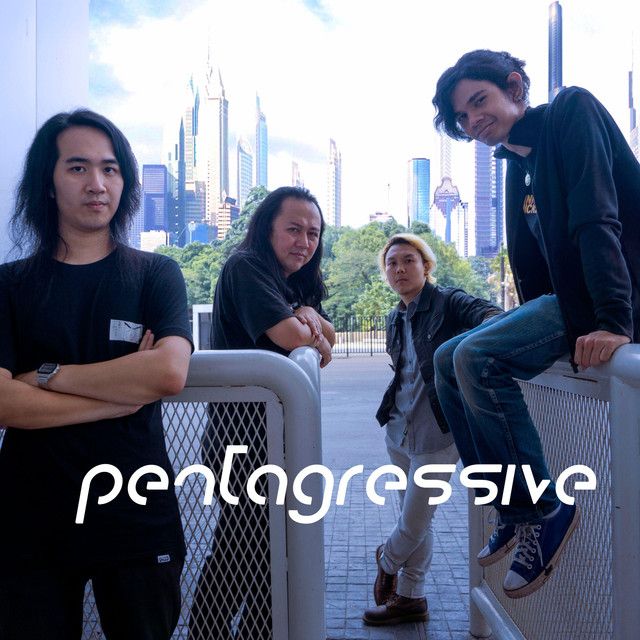 Pentagressive is a modern rock band with progressive, cinematic sound design and cyber punk influence.

They play a melodic type of rock; with the sense of positivity and optimism. Their songs are filled with vocal harmonies and poppy synthesizer lines; yet aggressively played with distortion guitar and double pedal drumming.
The band is based in Jakarta, Indonesia. All four members came from the same previous band, Kelakar. In their local scene, these guys are known to be in multiple different groups and music projects. Didi Priyadi (vocals, guitars) formerly from Cross, Happy Day, In Memoriam; initiated the idea to do a music project that turns out to be another new band, as the fellow band members from Kelakar offered themselves to join in. Bistok Rukanzi (drums) and Mattheus Aditirtono (vocals, bass) are also fellow members of D'Ark Legal Society (an alternative prog metal band) and Wisnu Adrian (keyboards) is an active pianist and music educator from classical music background. Together they found a blend of sound as their musical journey continues to explore new uncharted territories and stepping into new grounds of making music.